Why is the official reply of perfectmoney sometimes delayed?
---
Generally, the arrival of PM is immediate, but in a few cases, PM's security system will trigger risk control, resulting in a delay of arrival, ranging from a few minutes to more than ten minutes, and as long as several hours. The longest delay we encounter is about 7-8 hours, ranging from a few hundred dollars to one or two thousand dollars. There are more unverified accounts than verified accounts (we find that it is not entirely because the accounts are unverified).
Both we and the customer asked the customer service, but the customer service didn't give the specific reason, and also said that there was nothing else to do except wait. So we remind customers not to worry when you encounter this situation, and the money will arrive sooner or later. Please also be prepared to make a plan in advance to avoid delaying the use of your funds. We will receive an email reminder after receiving the account and handle it for you as soon as possible. It seems that sending an email to the official for urging can speed up the process.
The following two emails are the answers to the customer's inquiries about the PM and the replies we received from the PM.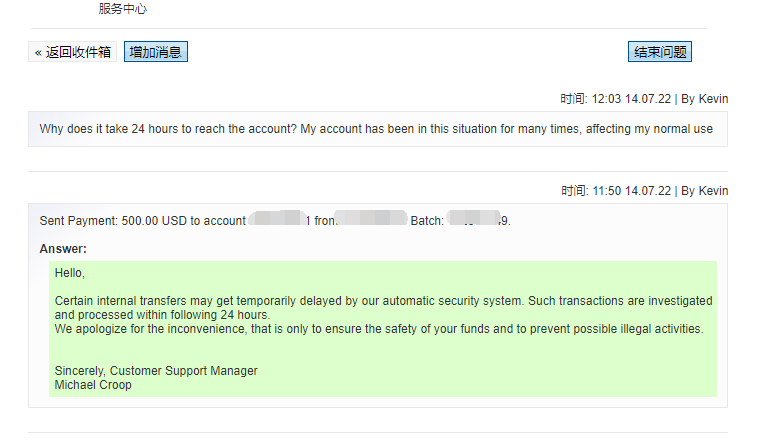 522.5 sent. plz check. no cancel
2023-08-07 01:22
Abdulmalik
Hello can I send funds from my perfect money account to my Skrill account ?!